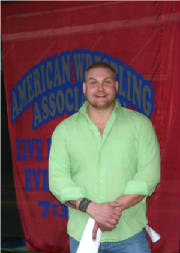 Brian Logan
Atlanta, GA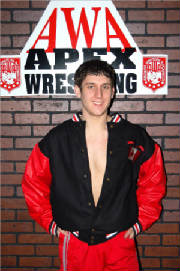 Brett Taylor
Salem, VA
Taylor is a good looking but cocky wrestler whose finishing move is the Fisherman Suplex. His goal in AWA APEX is to become the top wrestler in the AWA.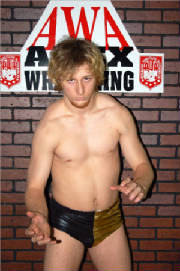 Jason Kincaid
Scarbro, WV
Kincaid is our hometown boy who was trained by Scotty McKeever. One of Jasons goals in AWA APEX is to win the Shooting Star Title and to go to Japan.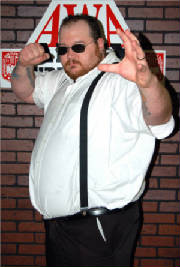 Mr. Black
Anywhere he wants to be
Black's goal in AWA APEX is to be the MAN. "Scrape'm up, their done."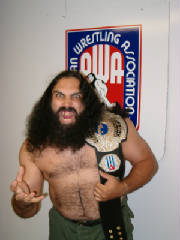 Cuban Assassin
Havana, Cuba
Cuban's finishing move is the Cuban Leg Lock, and his style is old school. He is the Cuban Heavyweight Champion. "Shut your stinking mouth."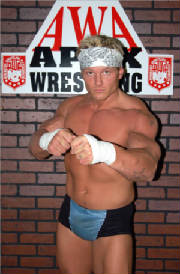 FLEX
Planet Tolleywood
FLEX's finishing move starts with a German Suplex followed by the Full Nelson. Flex was trained by Brian Logan and his goals in AWA APEX are to win the APEX Shooting Star Championship and the AWA World Title.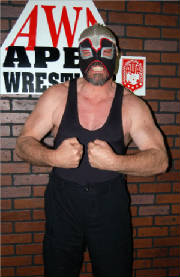 Death Falcon Zero
Parts Unknown
Zero's finishing move is the oxygen destroyer. His trainer was Bobby Blaze. He briefly describes himself as amoral, he wins at all costs and enjoys hurting people.
Professor Danger
Princeton, NJ
Disgruntled professor. Wants domination to prove theory of superior human development with partner DFZ. Professor Danger's finishing move is the Danger drop. "I'm the infinite Mind"