LOGAN'S WORLD
PLEASE PROCEED WITH CAUTION!
*****disclaimer*******
THE VIEWS AND OPINIONS EXPRESSED ON THIS PAGE ARE THOSE OF BRIAN LOGAN ONLY. THESE VIEWS AND OPINIONS ARE NOT THOSE AWA APEX, ITS OFFICIALS OR AFFILIATES. THIS PAGE SHOULD NOT BE VIEWED BY ANYONE WHO IS EASILY OFFENDED OR FAINT OF HEART. THE SOMETIMES BRUTAL AND ALWAYS CONTROVERSIAL, BRIAN LOGAN, WILL BRING YOU INTO HIS WORLD ON THIS PAGE. ALTHOUGH A NICE PLACE TO VISIT, THIS MAY NOT BE SOMEWHERE YOU WANT TO LIVE. PLEASE PROCEED WITH CAUTION!
Enter subhead content here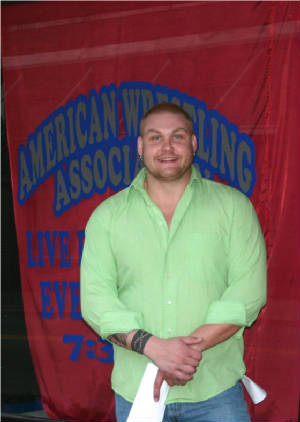 ********THE POINT OF NO RETURN***********
THE RECENT EVENTS SURROUNDING CHRIS BENOIT'S, NANCY & SON DANIEL'S DEATH WERE TERRIBLE. I HAD KNOWN CHRIS & NANCY FROM THE BEGGINING OF MY CAREER. BOTH WERE GREAT PEOPLE, DESPITE WHAT THE MEDIA & SOME OF OUR INDUSTRY CLAIM. I CAN ONLY SAY GOOD THINGS ABOUT ALL THREE. THE FACT REMAINS THAT A HORRIBLE EVENT TOOK PLACE. WE SHOULD FOCUS ON THE LIFE OF THE THREE, NOT THE DEATH! WE SHOULD HOWEVER BE MORE APPRECIATIVE OF WHOM WE HAVE LEFT IN OUR LIVES. LEARN FROM OTHERS MISFORTUNES. I HAVE KNOWN SEVERAL OF THE BOYS WHOM HAVE PASSED, VERY WELL. KERRY VON ERICH, CHRIS CANDIDO, OWEN & DAVEY BOY, EDDIE, & THE LIST GOES ON. THESE WERE ALL GREAT PEOPLE. BUT THAT IS JUST THAT, THEY WERE PEOPLE. THEY HAD PROBLEMS, MADE MISTAKES, CARED, LOVED & HURT. OUR BUSINESS IS UNFORGIVING! OUR BODIES ARE TEMPORARY, OUR FAMILIES ARE NOT PERFECT, A HOUSE WITHOUT FOUNDATION CRUMBLES. EVEN STRONG ONES.

I SUGGEST THAT EVERYONE (IN OUR INDUSTRY OR NOT) STOP RIGHT NOW, CALL A LOVED ONE YOU DON'T GET ALONG WITH, THAT EX WIFE OR HUSBAND, YOUR NEIGHBOR YOU HATE, ANYONE WHOM YOU HAVE FORGOTTEN; AND TELL THEM THAT YOU ARE THINKING OF THEM. DON'T FIGHT, DON'T ARGUE, JUST LET THEM KNOW YOU ARE THINKING OF THEM! AT LEAST THAT WAY WE MAY REACH JUST ONE PERSON WHOM IS THINKING OF US, THAT WE DO NOT KNOW CARES OR IS SORRY. WE MIGHT HELP THEM, BUT THEN AGAIN THEY MIGHT JUST SAVE US!!!!!

So the disciple says.........

So it shall be heard !